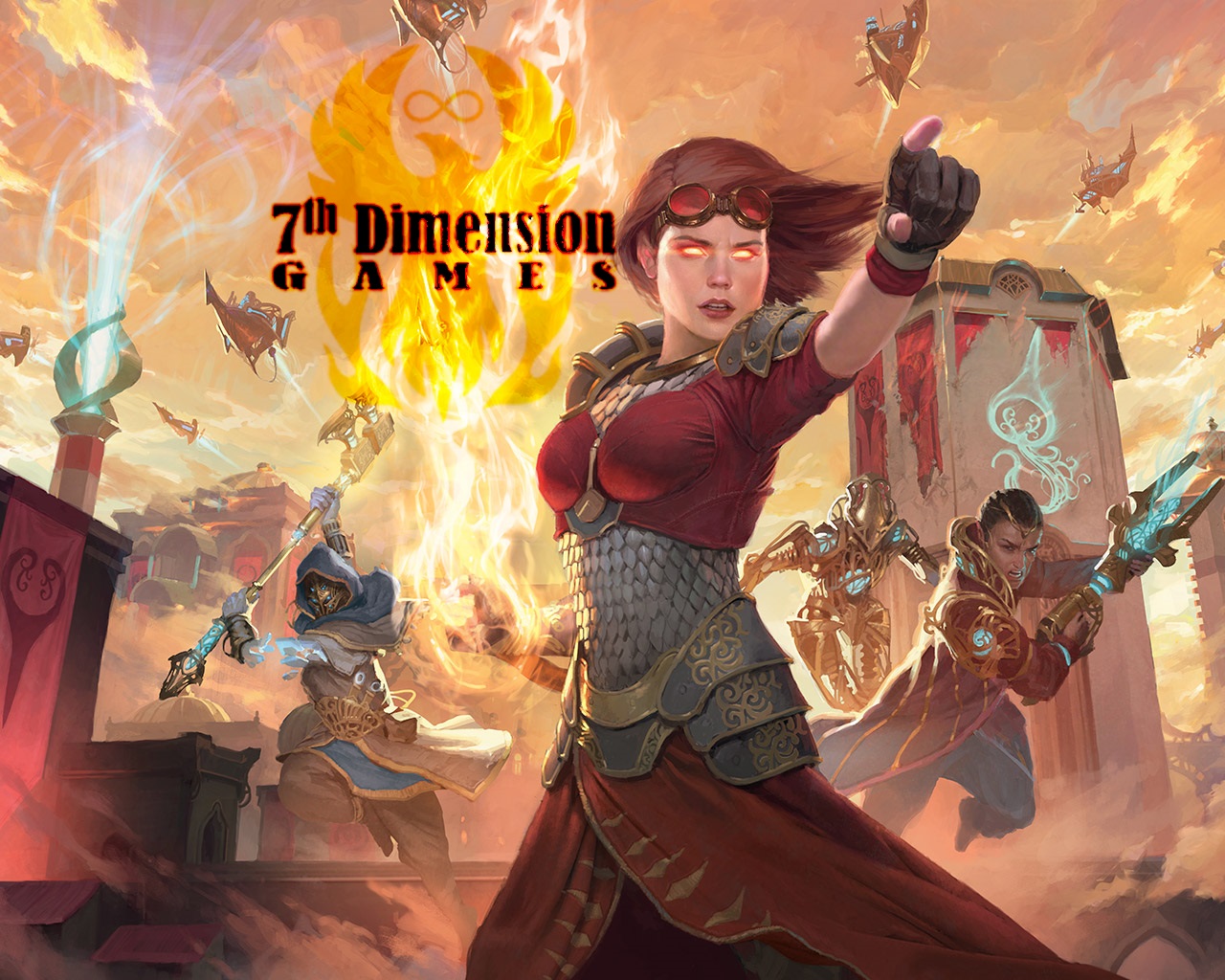 Mondays, until Feb 13th, stop in during the evenings to play in our Aether Revolt League. To participant, you buy 3 sealed packs and make a 30 card deck.
Lose 3 games, you be able to add a pack.
Each week, you may add a pack.
Anyone participating will be receiving a special double sided token.