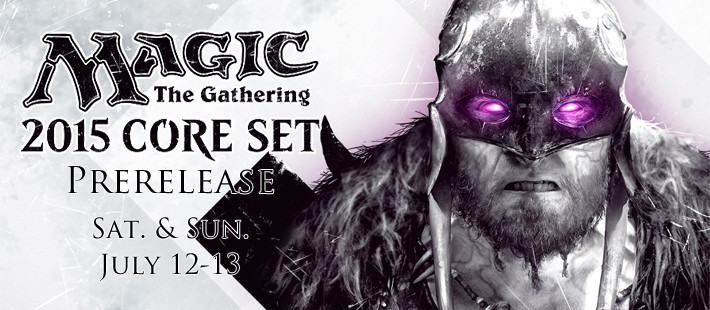 July 12 & 13 is the Magic Pre-release weekend.
Once again there are pre-made boxes with a special pack in one color and 5 packs of Magic 2015 and a promo card. Pre-sign up will get you first choice of the pack of your color. Sign up is $25 except for the Sunday noon event, which is $30.
Saturday July 12th
12:01 AM (just after Friday midnight) – Sealed
9AM – Sealed
2PM – Two Headed Giant, Sealed
6PM – Sealed – space is limited, pre-registration strongly encouraged
Sunday July 13th
Noon – Sealed
6PM – Sealed
Prizes for Sunday noon are 3 packs per player, and will be given to players that go 3-2 or better. All other events are our standard: 1 pack per 1 round win.