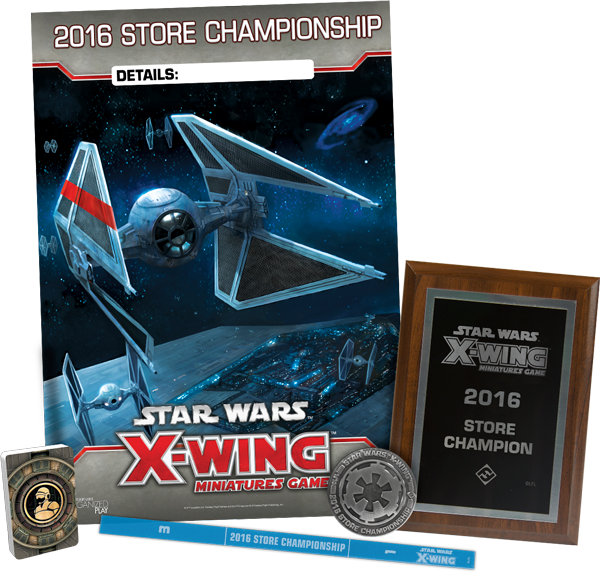 On Saturday, February 20th, we will be holding our store championships at 1 PM. This is a standard 100 point tournament. Buy in is $10.
Prizes are:
Champion: The winner receives a Store Championship plaque and a card granting one first-round bye at a Regional Championship of the player's choice.
Top Four: The top four players each receive one challenge coin
Top Eight: The top eight players each receive one acrylic range ruler
Top Thirty-Two: The top thirty-two players each receive one C-3PO alternate art card
If you use Facebook, please let us know if you are coming!
You can purchase Tickets in store or online. Only 3 slots remaining.