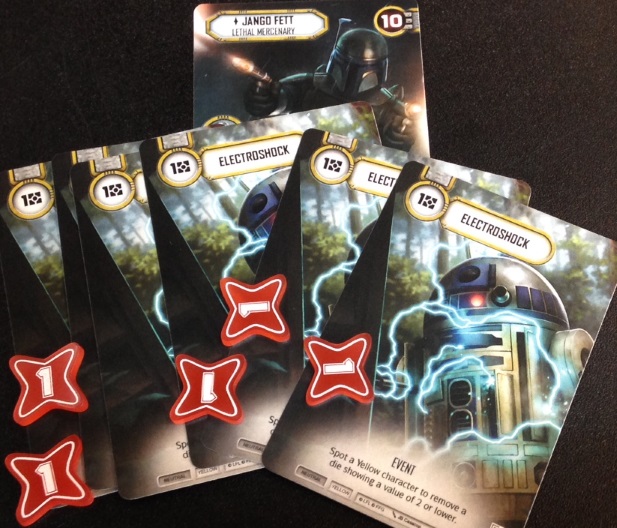 May 4th is the release of the second set of boosters for Star Wars Destiny, Spirit of Rebellion.
To celebrate we will be running an event on Saturday, May 6th, at 1 PM. Winner gets an alternate art Jango Fett and damage counters. All participants will get an alternate art card for Electroshock.
To play you must bring your deck and buy 2 boosters of the new set, which you may use to make last minute changes.