On Saturday, January 6th, we will be hosting Magic Open House. Come in and learn the basics of Magic! This is a free event.
---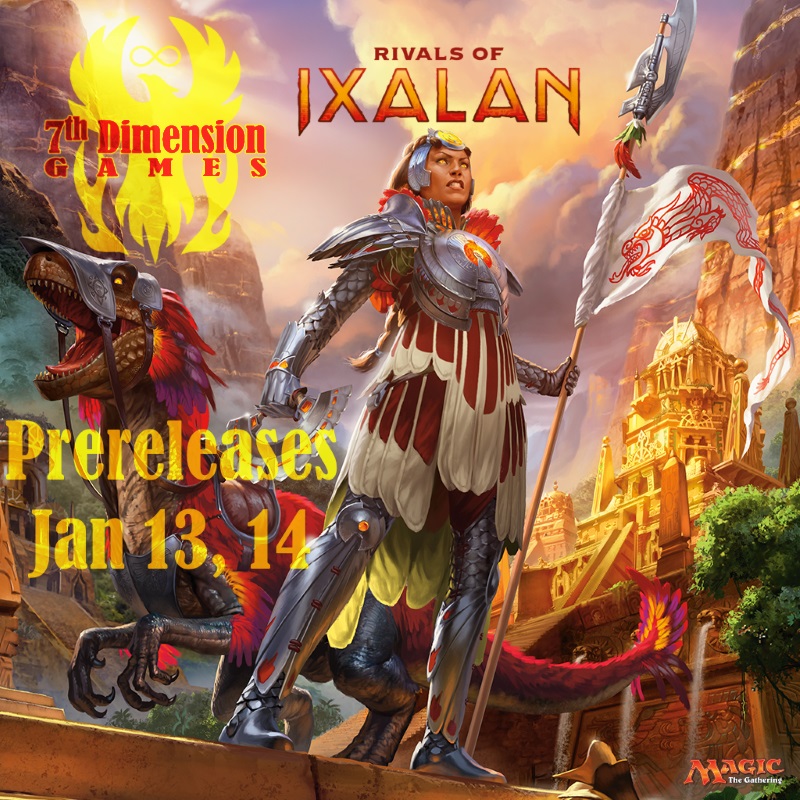 7th Dimension Games will be running 3 prereleases for Hour of Devastation January 13th & 14th. Each player will get 4 packs of Rivals of Ixalan, 2 packs of Ixalan, a rare card that is foil with the date stamped on it and a spin down die. From those packs they must construct a deck and play in the tournament.
Sign up is $30 per player per event.
Saturday 12:01 AM (Just after Friday midnight)
Saturday 12PM (noon)
Sunday Noon
Sunday at noon we'll be running 5 rounds, you must go 3-2 or better to win packs. The other 2 events will be our flat payout of 1 prize pack per round won.
Players that pay at least a week in advance get a free pack of sleeves and a drink.