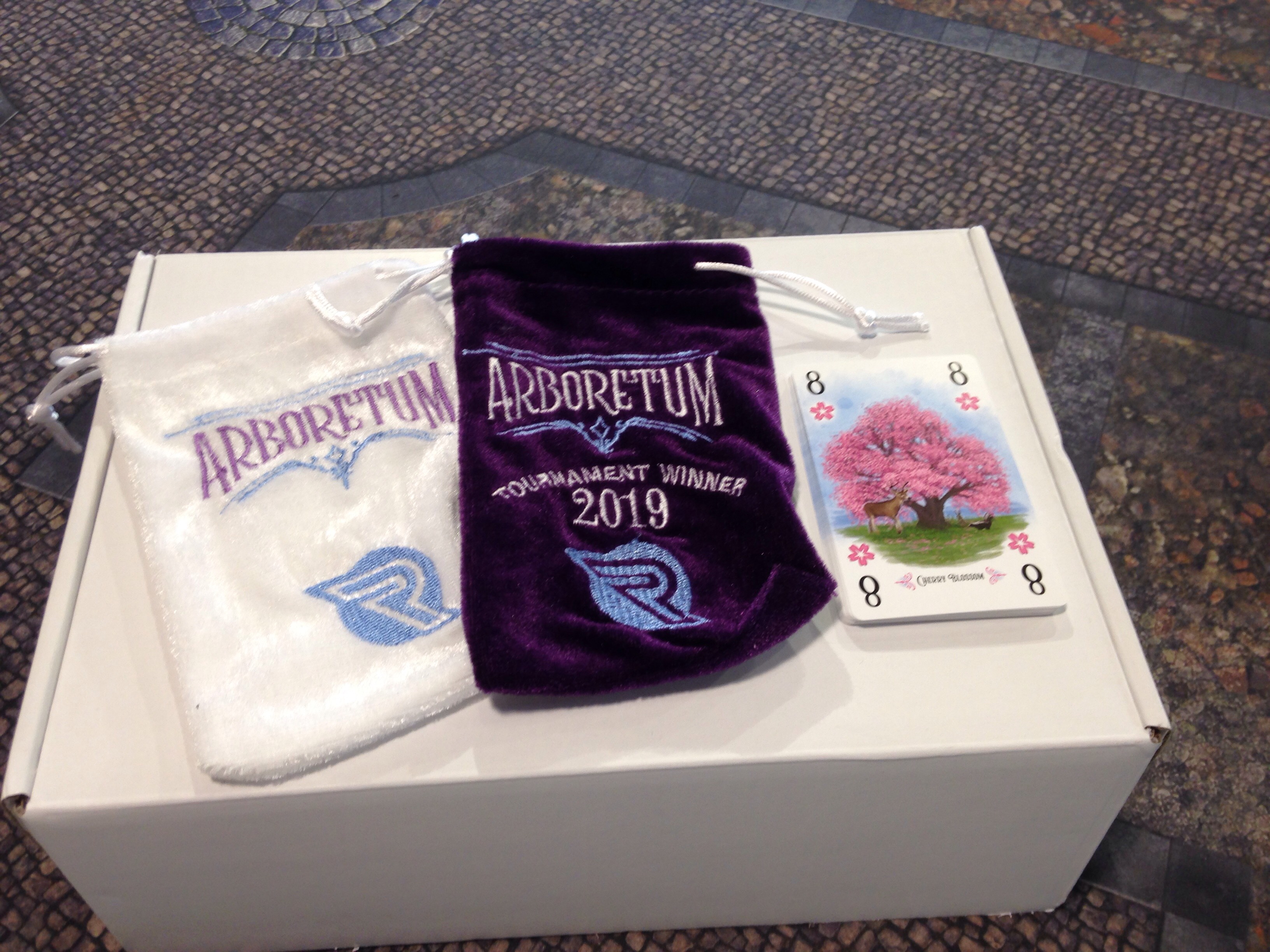 Saturday, August 17th at 1 PM, we will be hosting an Arboretum tournament. The game's creator, Dan Cassar, will be on site to sign your copy. Naturally, we will have copies on sale if you've misplaced yours.
We have a game bag for top player, another for a random player, and a substitute Cherry Blossom card with animals for everyone that plays.
To enter, buy a $5 gift card on site.