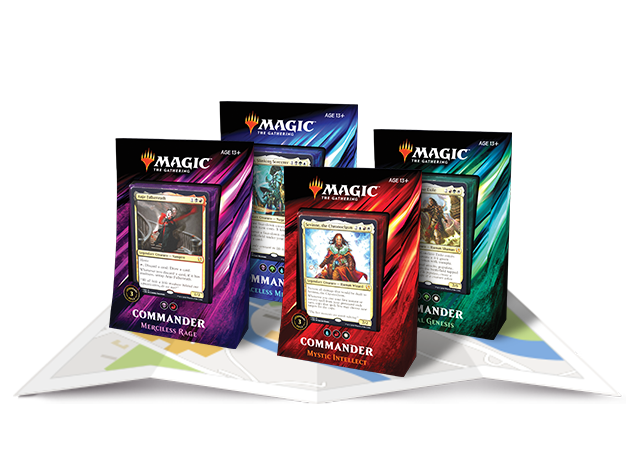 Saturday, Aug 24th, 1 PM we will be holding a special Commander event.
Multi-player pods, similar to how we run FNM.
Special rule: Any player that purchases and uses an unaltered Commander 2019 deck can begin the game with up to three legendary creatures from that deck in their Command Zone.
$6