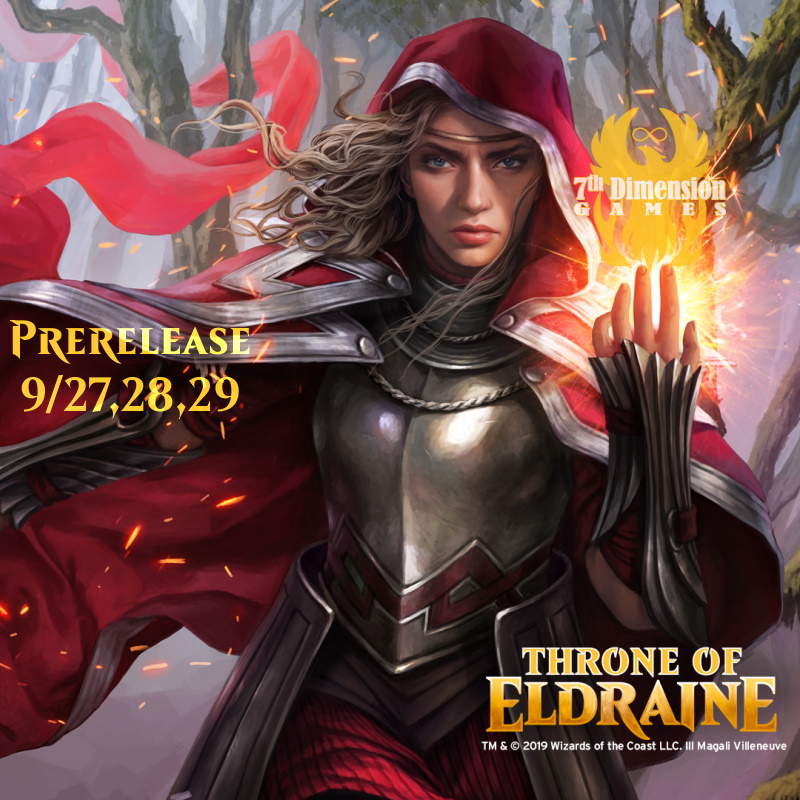 Currently, all our events for this weekend are half-full. Online registration will be cut off an hour before each event, or when an event fills.
Today, Friday, at 3 PM we can sell the new Planeswalker decks and preordered booster boxes can be picked up. Because of Wizards's restrictions, we can't sell cards Monday-Thursday. Friday, Oct 4th, is the release day, and all things will be on sale then.
Sunday, October 6th, we will attempt to have a Throne of Eldraine draft.
Sunday, October 13, 20 and 27 we will see if people want to Brawl or not. Based on attendance, we will shift back to Standard or continue Brawl in November.