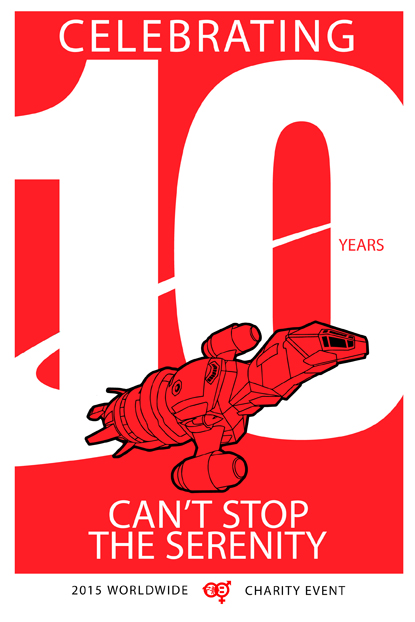 Philadelphia's 2015 Can't Stop the Serenity (CSTS) is the 10th anniversary charity screening of the movie Serenity with all profits going to Equality Now. This year's showing is midnight on October 9th at The Hiway Theater in Jenkintown. The event is sponsored by 7th Dimension Games and Guild Hall Brewing Company. Guild Hall is almost next-door and will be staying open until midnight before the show. Fellow Browncoats will be gathering there for dinner at 9 pm.
Tickets available from the Hiway Theater now! The Doors open at 11:30 to give you time to buy your raffle tickets!
After the show, 7th Dimension Games will re-open. The 55 bus stop is next door, so it will be an easy place to wait for it.
The Hiway Theater
218 York Rd

Jenkintown PA, 19046
Guild Hall Brewing Company

208 York Road

Jenkintown, PA 19046
We hope to see you there!