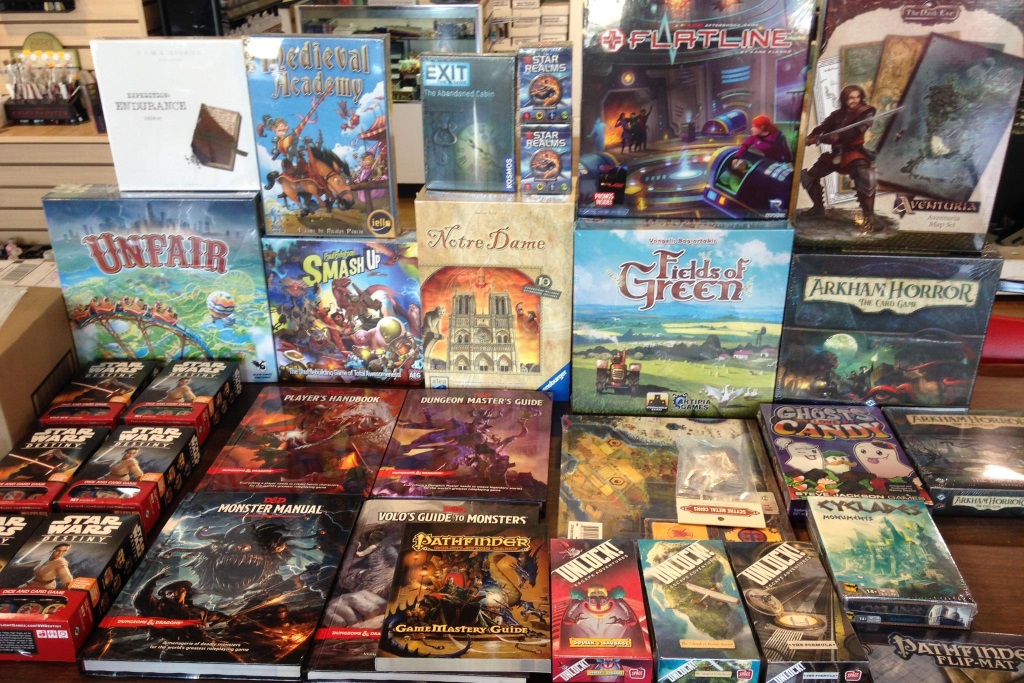 Medieval Academy – Draft cards to become the best squire in the different training categories, scoring Chivalry Points to win.
Flatline – A co-operative dice game; each round is a one minute race dealing with the needs of wounded crew members as well as other emergencies within the ER.
Fields of Green – Try to expand your farm over the course of four years. Add fields, livestock and facilities, building an economic engine to bring you to victory.
Unlock! – Three different games that simulate an escape room. Work together to solve the puzzles and get out alive. The games require a free app.
Ghosts Love Candy – As a real ghost on Halloween, you want to collect the most candy! Scare kids enough that they'll leave you some, but not to much or they'll run away.
Notre Dame – The 10th Anniversary edition is here. Increase the power and prestige of your family by controlling the boroughs surrounding the cathedral. Take care of your populace,
or face fines.
Cyclades: Monuments – Monuments is a new expansion for Cyclades that allow you to build temples dedicated to Zeus or Poseidon's glory, a great university to Athena, or a citadel from which Ares will watch down with each of these new buildings giving you a unique power to achieve victory.